buildings replicas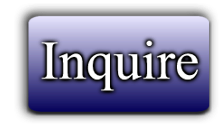 ---
buildings replicas
We can offer two kinds.
First one :
Materials: polyurethane , aluminium square or rectangle tubes using for inside frames and stainless steel for windows.
workmanship: 3D modeling, computer engrave, pure handmade
Size and color can be custom-made
Advange: very delicate , the reduction degree is up to perfect, and it can be used for 10 years with no color fading.
Disadvantage: need long time for production and more expensive.
Second one:
Materials: Antirust frame and fiberglass
workmanship: pure handmade
Size and color can be custom-made.
Long life
Advange : cost-effective and not need a very long production time.
Disadvantage: color can fade 5 to years depoending on weather can be repainted
Our suppliers are making 5 very large landscape products for Vietnamese customers now, they are all made of fiberglass.Here are some pictures of production processing, for your reference. Hope you like them. you can also conside we can make a building facade so front of the building is your theme ....
The products need about 4 to 6 months to produce.
Kindly refer to the quotation sheet in the attached, that is the normal size for the theme park, just for your reference only.
You can choose the buildings style in the quotation. To suit for your size, the size of building can be adjusted.
About the talking tree, the movements inculde: Eyebrows, eyes, mouth, branches. The tree can talk or sing.
attached are videos of it in the attached. these can motion activacted so they react when some walks by.
---