Our new product/ Expandable container house/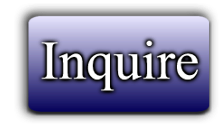 Catalog #97807
Catagory:
Housing
Dragon's Price:
CONTACT US
Date Added: August 05, 2018 23:36
Page Views: 1
---
Our new product/ Expandable container house/ August super offer
Our suppliers factory developing expandable container house products and testing the market during the first half of this year, we have received really good feedback from our customers.
This house can be assembled in several hours without any machine, very easy to be moved, and we also can add some exterior wall cladding if you need.
Different layouts can be supplied, but the most popular one is two bedrooms, one bathroom, one living room and one kitchen.
The total usable are is about 37m2, but its price is only $7,500~$8500 per set (Ex factory), depending on what inclusions wanted, bathroom facilities (toilet, wash basin and shower room), kitchen cabinet, water pipe and electrical wire, LED lights, switch and socket.
Please check the attached pictures, and let us know your exact needs, quantity and destination as different materials are used depending on fire, wind and earthquake resistance required.
---