Stock Triumph bra Europe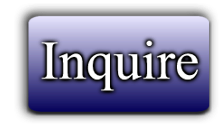 ---
Stock Triumph bra Europe
Item number: 29171
Stock Triumph Bra outlet collection with all sizes
800 pcs. 10.00 EUR pcs.
EXW Romania
Brand Triumph, Sloggi, BeeDees
Size from: 70(A,B,C,D,E) to size 100 (B,C,D,E)
Collections that are present in every stock is: Amourette, Fitness bra, Beauty-Full, Magic Boost, Sexy Angel, etc..
Only grad A guality
In every stock is bra with push-up, padded bra, minimizer, wired bra, no wired bra, cotton bra, sports models, etc..
The packing list for order of 200 pcs.
Writen for you as a model of packing list. You can order To 1 500 pcs. Stock bra Triumph.
1 stock=200 bra is configurated with this sizes:
Size 70-30 pcs.
Size 75-50 pcs.
Size 80-40 pcs.
Size 85-40 pcs.
Size 90/95-30 pcs.
Size 100/105/110-10 pcs.
---