Biogas Cogeneration Applied in Industrial Organic Wastewater——Provides you Environment and Energy System Solution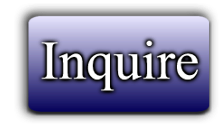 ---
Biogas Cogeneration Applied in Industrial Organic Wastewater——Provides you Environment and Energy System Solution
We Produce Green Energy
Biogas Cogeneration Distributed Energy System
What is the problem faced by current industrial development?
The industrial organic wastewater from paper mill and sewage treatment plant has great damage to the balance of environment and ecological balance. If we do purification treatment to meet the emission standards, the enterprises will bring the direct result of high cost and low efficiency. However, anaerobic fermentation will produce hot value of biogas, most of the biogas is not being used efficiently. It not only brings serious pollution to the environment, but also faces the pressure from the environmental protection agent and the pressure from other offical sides.
Taking the organic waste water as an example, one sewage plant with 1000,000 ton disposing capacity can equip 2MWe CHP. The annual energy output can reach about 16,000 MWe. Should this be the case, 6,400 tons of standard coal will be saved annually and the annual emission reduction of CO2 will reach about 16,000 tons. The electric eneygy could fully meet the plant's need, and the rest could be sent to the local grid. At the same time, hot water generated by the exhaust smoke could be used to keep the fermentation system warm.
How to effectively make use of these rich and renewable energy sources to turn waste into treasure? How to replace the coal-fired, increase the eneygy efficiency, reduce emissions and greatly save the cost?
The biogas cogeneration provide you system solution >>
The biogas cogeneration distributed energy system provides you with a feasible and intensive solution. Biogas generated from anaerobic fermentation of livestock waste, after going through pretreatments such as desulphurization and purification, cold-drying and pressurization, is finally input to the power plant to generate two types of clean energy—thermal energy and electric energy for consumption of uses themselves, or the surplus power is lead to grid. The entire set of equipment is highly integrated, and can operate continuously and output stably under the management and distribution of intelligent control system.
200KW Paper Mill Biogas Cogeneration Application Site
Overall energy utilization ratio ≥82%
Saved energy cost annually ≥30%
Intelligent Internet of Things control system
Achieve zero discharge of waste water/material
Investment payback period <3 years
Application References
Paper Mill Application
Landfill Application
Business scope includes equipment supply, systems application design and engineering, system construction and EPC project, operation and maintenance.
---