Available Engines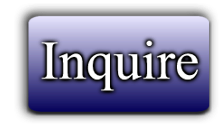 ---
c
Available Engines
You don't want to miss this.
pleased to offer the Immediately available JT8D-200 engine we have for sale . All of our engines are 0 TSLSV and 0 CSLSV.
is not only selling but also looking to buy unserviceable CFM56-3 and JT8D-200 engines. Please feel free to contact us if you have any engines and would like to sell outright.
sales@asiandragonintl.com
Available Engine
Engine Model: JT8D-219
ESN:725477
Cycles Remaining 2404
Status: Immediately Available
Engine Model: JT8D-217C
ESN: 725580
Cycles Remaining 2118
Status Immediately Available
ENGINE MODEL JT8D-219
ESN: 726811
Cycles Remaining 1212
Status Immediately Available
Engine Model: PT6A-34
ESN: PCE-56351
Cycles Remaining 7175
Lead Time 25-30 days
#sear
---