Check out our closeouts specials!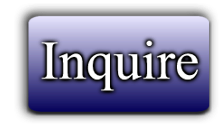 ---
II
Check out our closeouts specials!
Check out our closeouts specials!
Some AMAZING business opportunities
SRS/KM GM Mixed Load
Name brand general merchandise. Mix of new & customer return items
Portable acs, camping tents, microwaves, Sporting goods, toys, tools & much more!
Price: $8,950 /24 pallets
Value: $43,457.90 /2282 units
Ships from OH USA manifested .
AMZ Book Pallets
Many different genres, college books, cook books, children's books, poetry and so much more
24 pallets; over 10,000 books
On special for $199 per pallet
Bike Loads
Returns, displays, shelf pulls and overstock.
In box and out of box. Mostly adult size bikes with some kids.
BRANDS: Schwinn, Huffy, Mongoose, Razor, Columbia, Disney & more licensed bikes
REG. PRICE $30 PER BIKE
ON SALE THIS WEEK FOR $28.00 PER BIKE
315 bikes per 53 ft truck
Looking for export?
240 bikes per load (40FT High cube container)
$29.00 per bike
Final pricing
Ships out of NY
HBA Drugstore Load
Manifest attached
30 pallets; 33,382 units
Value $106,316.61
Price: $8,800
Ships from NC USA. (manifested)
Mixed Perfume/Cologne
Mixed new & shelf pulls; This deal will go fast! Manifest attached
Euphoria, Guess, Beyonce', Coolwater, Diamonds & sapphires by elizabeth taylor, Viva la juicy, Perry ellis, Coach & much more
19 pallets; 8,555 units
$112,331.33 value
Price: $17,000
Ships from OH USA.
---