E-SUV electric taxi car series and taxi car KD assembly plant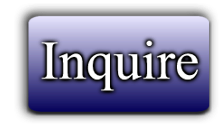 ---
E-power 1
E-SUV electric taxi car series and taxi car KD assembly plant
330EV3mode, And E-SUV electric taxi car series taxi car KD assembly plant tries
We recommend a electric taxi car mini coper, it's price performance ratio is very high. this model has huge sales in China's main big cities, I would recomand our popular electric ADILF E-330 model for your reference, it is the high performance middle-speed car with nice appearance.
1, Model#330 Middle high speed city electric saloon car, Ex-factory Price $17,999 USD
Dimension(mm)
3775x1620x1420
Driving type
FWD
Max speed
100km/h
Battery capacity
22kWh
Seats
4
Rated power
25KW
Curb weight
995KG
Driving range
160-200km
Explaination:
first : Please you note basic conditions to meet the taxi operation:
1, top speed, no more than 100 kilometers per hour.
2. The Driving range 160--200 kilometers.
3. Easy charging
Configuration can be altered to suit other countries such as lithium but again, the manufacture cost will rise much more.
Lithium can double the price of the car This is not a technical problem, this is a question of economics.
2. Electric low speed car + Range Extender (endurance mileage 200-250 KM)
Ex factory USD6,499-7,500
Second :About high-speed electric vehicle projects, future markets and our suggestion:
1, With the advance of science and technology, manufacturing costs will be reduced and electric vehicles will replace petroleum-based vehicles in the near future.
This is the inevitable trend.
2, Because the manufacturing cost of high speed electric vehicles is very high, it is difficult to drop to the cost of petroleum fuel cars in a short time,
which has become the bottleneck of development market. In the present circumstances, it would be difficult to popularize without the government's huge subsidies.
3, At present, our high speed electric car manufacturing costs, according to different level configuration, the manufacturing costs is usd 26,000-50,000, if your customers are wealthy, we can recommend our high speed electric vehicles.
third: Background information:
2016 Chinese auto production 30 millions = Japanese cars production + U.S. auto production
In 2016, the production of new energy vehicles in China was 500,000, the world's largest, surpassing the total output of new energy vehicles in all other countries .
Under is a new Ghana auto plant photo:
We are looking for local partners of low-middle speed Electric car assembly plant projects
---