Pharma product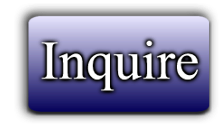 ---
Pharma product
below an offer that might be interesting for you:
Here is some information on the Blue Magic.
We are working with assumptions that the client can import products with active ingredient - Sildenafil into designated country.
Product and Logistic info:
1. gc1 -blue magic packet 100mg sildenafil produced for the german market with mhd 07/2019:
2. 190350 x boxes, (4 pcs. bm100mg sildenafil), in 423 cartons weighing 5,3 kg and measuring 20x39x39 cm.
3. In the box are 450 boxes, with 4 film-coated tablets bm100mgsildenafil with mhd 07/2019,
4. packed on 9 europallets, of which 8pal. @ 48 carton (21600 boxes per pallet) and 1pal @ 39 carton.
shelf life of boxes, with 4 film-coated tablets bm100mg sildenafil is mhd 07/2019. (shelf life according to German regulations)
Price:
Reg. retail price in Germany 29,95 EUR; product should be sold outside Europe please make an offer ;
Attached you can find :
English leaflet
image of the box with the drug approval German number
Pictures of the product and the packaging
---