3000hp Rig Houston for sale unused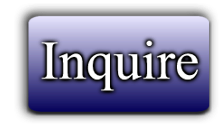 ---
3000hp Rig Houston for sale unused
Comm 1
Pictures of the Rig 3000 hp for sale.
Price on this unused rig is $USD14 Million.
More data available such as inventory.
This rig today would be in the region of $USD28 Million.
All frames modules kid houses are fee from corrosion.
The rig is Diesel Electric (Variable Frequency Drive). It has 5 units Gen-set Cat 3512 and 1 Cat C15 emergency Gen-set.
The 3 Pump are A/C traction motor driven1500 hp each. Quincy compressor are electric drive as well the other 2 cold start are Quincy also but drive by Lister engine with manual craning added.
No warranties left after this long time the rig was built 2009 you can buy warranties and/or the new owner can get oriented to all vendors and suppliers for the after marketing services and support.
I shall get from the Vendors an up to date list of the Countries to which they are not be permitted to sell the Rigby the US Government.?
Kindly advise which country are you looking at to sell the rig to?
I attached rig photo as stored at the yard.
---