the container house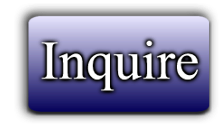 Catalog #99318
Catagory:
Housing
Dragon's Price:
CONTACT US
Date Added: October 02, 2018 22:06
Page Views: 1
---
Housing III
The container house
The modular house is a unit of 20FT. Length: 6000mm x 2400mm x 2800mm.
You can load the type of housing you need on a 20FT basis.
For example, two 20FT can be loaded into a 40FT long house by one word, and can be made into a square house. The style of the house has been added to the attachment.
Please check it.
The FOB Qingdao port of the price 20FT is 3,900USD/set,
Basic materials include:
1. Frame-steel container framework.
2. Wall - eps sandwich panel wall.
3. Door - sliding door 2000x2000mm.
4. Window-3 x sliding window 1200x1000mm.
Electrical - socket, 2 LED, switch, distribution box.
# Normin
---