Stocklot general spare parts for cars europe oct 8 18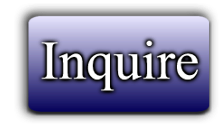 Catalog #99477
Catagory:
AUTO parts
Dragon's Price: 2.95 EUR
Date Added: October 09, 2018 00:56
Quantity: 22000
Page Views: 1
---
Auto parts I
Stocklot general spare parts for cars europe oct 8 18
Stocklot general spare parts for cars
Important brands including Bosch, Magneti Marelli, Kuhner, Rhiag, Champion, Knect, SKF and others.
General spare parts for all cars i.e. Mercedes, BMW, Audi, Opel, VW, Fiat, Alfa, Hyundai, Ford, Citroen, Ranault, Peugeot, Toyota Honda, Nissan, Mitsubishi, Subaru, Iveco and more.
Mainly spare parts for cars, but there are accesories for Iveco trucks and vans .
The stock includes fuel pumps, brake pumps, clutch kits, brake discs, brake pads, ignition kits, brake and clutch hydraulics, hydraulic cylinders, brake wheel cylinders, shock absorbers, alternators, engine starters, throttle body, ignition coil, ignition modules, power modules, wheel bearing kits, release bearings, vacuum pumps, wheel hub, exhaust pipes, bumpers, radiators, electronic parts, sensors, belt drive components, distribution caps, head lamps, flashers, indicators, speed control, fuel filters, air filters, oil filters, spark plugs, roof bars and more.
Quantity approx 22.000 pcs.
More photos and packing list upon request.
STOCK PPRICE €2,95 per pc.
---