Paper-pulp-pallets/unitized Cargo Carrier - 5.350 TDWAT - Sidedoor arranged - DNV GL ICE 1A/E3 - 2 decks - pallet lifts with platforms - Built Germany 1989.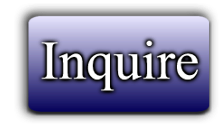 ---
Paper-pulp-pallets/unitized Cargo Carrier - 5.350 TDWAT - Sidedoor arranged - DNV GL ICE 1A/E3 - 2 decks - pallet lifts with platforms - Built Germany 1989.
Please see offer below!
We may secure for sale following well kept Paper/Pallet MPP Carrier:
MV TRANS DANIA – 5.350 TDWAT - Paper, pulp, pallets/unitized MPP - Cargo Carrier - Ice class 1A.
Side door loading/discharging via elevators between decks. 5 forklifts in vessels holds are included in the sale.
- IMO NO.; 8808604. Malta Flag.
Building Yard: Herman Surken, Papenburg - in 1989 (for her present Owners),
Class: DNV+1A1, EO, Ice class 1A - SS due 06/2022 – DD due 01/2020.
Main Dim: - LOA 113.40 m x Beam 17.50 m x Draft 6.72 m ( bss. 5.353 DWAT )
Tonnage: GT 5.167 mt - NT 1941 mt (1969 conv.) – TDWAT abt. 5.350 tons.
M/E: Bergen Diesel type BRM 8 = 3000 kW @ 750 rpm - 8 Cylinders in line, 4 stroke, non-reversible, anti-clockwise rotation
Aux engines: 2 x Caterpillar 3508 DI-TAU each 563 KVA/1500 rpm
1 shaft generator: A.v. Kaick DKBN 80/640 563 KVA-4TS
Bow thruster: 1 x Brunvoll, 600 HP at 415 rpm
Rudder & Steering gear: 1 x Becker FKSR. Steering gear maker Tenfjord
Speed/Consumption:
Up to about 15 knots on about 13,5 ton IFO 180 – no diesel at sea when using shaft generator - otherwise 1 ton GO
Eco speed/consumption figures to be advised upon request, all figures are abt figures.
Cargo capacities: main deck tank top total
Height 3.40 m 5.0 m
Deck area 1.166 M2 714 M2 1.880 M2
Bale 3.965 M3 3.570 M3 7.535 M3
Deck load 4 tons/M2 5 tons/M2
1 main side door at starboard side 13.7 m x 8.30 m.
The loading platform and the pallet lifts are of the lamell conveyor type.
Side loading system from Mongstad Engineering AS , Norway
Cargo handling equipment: Two pallet lifts – each SWL 16 tons and each platform 2.90 mx2.90 m
Automatically or semi-automatically operated conveyors, with buffer-zone in both end of the transportation lines.
There are 5 forklifts trucks on board the vessel . 2 of 7 tons and 3 of 5 tons lifting capacity. The forklift trucks are equipped with clamps for pulp and paper handling. Detailed info on el-forklifts can be provided. All 5 forklifts are included in the sale of the vessel.
Ventilation: 6 electric fans with a total capacity of 102.000 M3/hour. All six fans are reversible and the configuration also allows recirculation.
The holds are completely boxed/boarded , covering the full height of both decks.
Additionally, in each deck there are two large doors used for safe and fast cargo securing in the side door/truck parking area – All of which give excellent support and protection in order discharge cargo in the condition as when loaded
Note vessel been transporting paper products since new and always with same owners.
Vessel in excellent condition and favorable Class conditions – sold with no class recommendations.
Note ballast tanks and void space coated.
Same owners since delivered ex yard in 1989.
All details believed to be correct, but not guaranteed. All figures abt.
Price: Best offers invited. Can guide on Sellers expectations….
Insp.: Inspection will be arranged in areas Norway - North Europe range..
For interested named parties we may arrange: GA and CC plan, Class Records & Certificates status, Drawings of elevator, recent photos, etc.
Also please consider this vessel for evt. Rebuilding purposes; e.g. LIVESTOCK CARRIER, etc. !
#serk
---