Offshore winches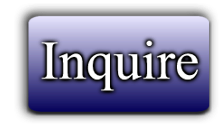 ---
Offshore winches
Located in Europe, price for all Euro 2 million, they say a small amount of work is required to get them re-certified but this reflects the price it's a bargain.
Original price was over Euro 11 million and only used once on the Costa Cordinya salvage project in Italy.
Manufacturer: Intercontinental
Model: MW500
I have been offered 12 x offshore Winches of 500t capacity each incl. Hydropack with CAT 3412 engine
( approx. 1.500 hours each engine ). These can be offered incl. 26 cable reel incl. Cables , 8 x fairleads , 8 x vertical sheaves , 4 x horizontal sheaves , 15 spare sheaves , 2 pontoon distance spacers and 2 x 80t lifting spacers.
---