1L Pickle Jam Jar with Lid and 33cm Gold Charger Plates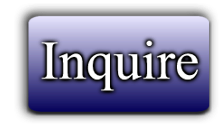 ---
1L Pickle Jam Jar with Lid and 33cm Gold Charger Plates
Just arrived
We have just arrived in stock:
1.
1 Litre Pickle / Jam Jar with lids
1062ml
Twist Off Lid Included
16cm in height
10.5cm diameter (base)
Ideal for vintage flower arrangement, sweets, Pickle or Jam Jar. The possibilities are to many to list
Our Price 45p + Vat
2.
Gold Charger Plates
Charger plate
Gold in colour
Diameter 33cm - larger than your average dinner plate
Made from PP Plastic
Not dishwasher, microwave or food safe
Wipe clean only
Please note these plates have a brushed finish. Any marks on the plates are due to the manufacturing process and are not scratches or defects
These charger plates are a simple and inexpensive way to compliment your Christmas, wedding or dinner tables, with a splash of colour that can be incorporated to suit your theme.
Alternatively, create your own table centrepiece, using a charger plate as the base, then incorporating flowers, candles, baubles etc to complete.
Our Price 45p + Vat
---