MANGO JEAN PANTS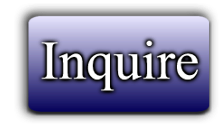 Catalog #99685
Catagory:
Apparel/Fabrics
--
Garments
Dragon's Price: 8.95 EUR
Date Added: October 12, 2018 00:11
Page Views: 1
---
Note; that this label is from the original buyer. All the labels on the products had been made under the authorization of the brand name owner. No release letter will be available. Buyers have to confirm by themselves if this label can be imported and sold it in your respective countries. Also confirm prior to purchase that the import and reselling of any products will not lead to trademark, copyright or registered brand infringement or any other legal issues.
MANGO JEAN PANTS
Cancelled due to late delivery.
Direct from the factory.
Pls see attached pictures of packed goods.
Each carton has 25 pcs , solid sizes as below . Total 376 cartons.
32 : 700 pcs – 28 cartons
34 : 1900 pcs – 76 cartons
36 : 2600 pcs - 104 cartons
38 : 2200 pcs – 88 cartons
40 : 1400 pcs – 56 cartons
42 : 600 pcs – 24 cartons
They are not giving any document. But they have the inspection report of Mango and order form of course.
Which they will provide to buyer
Price: 8.95€ FOB Istanbul
Original selling price 39.99€.
Brand new, new season. Cancelled last week due to late delivery.
And factory needs to sell urgently.
---