Corporate Presentation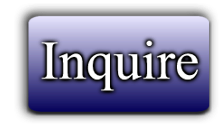 Catalog #99881
Catagory:
Housing
Dragon's Price:
CONTACT US
Date Added: October 18, 2018 22:31
Page Views: 4
---
Corporate Presentation
We have over 25 years in design, manufacturing, installation and construction over the world. We offer basically an integrated system that involved light structural steel members to form the main building structure and light weight concrete panel for floor and wall construction.
The main material we use for build is ALC panel; it has many great features, such as light weight, simple to installation, fire resistance, water and sound proof etc. Rely on our best technology the fire resistance for 100mm thickness panel could achieve 4 hours!
We provide following services :
-Structural Design
-Project Management
-Building/Architectural Consultant Services
-Perform Full Modelling For Architectural
-Structure Services
Based on customer's lifestyle and specific requirements, we design and construct modular houses, Modular houses are perfectly for Homes, residence, accommodation, hostel and office.
Interested ? Purchase a fashionable & designable houses are no longer be a dream!
---