Overseas electric bus assembly plant project & Bus series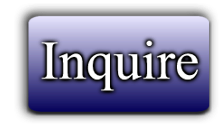 Catalog #99967
Catagory:
Vehicles
--
Cars
Dragon's Price:
CONTACT US
Date Added: October 21, 2018 20:15
Page Views: 3
---
Overseas electric bus assembly plant project & Bus series
New Energy Auto Assembly Plant Project
THE FUTURE IS NOW !!
We are searching for partners overseas for building auto & bus assembly plants in developing countries, following the Chinese government's ''One belt and one road'' oversea policy.
Our cooperation modes includes turnkey project, trade agent and so on....
Do you know China auto technology development has been very fast, please you note Some Background information:
2016 Chinese auto production about 30 millions units, Japanese cars production + U.S. Auto production
2016, the production of new energy vehicles in China was 700,000, the world's largest, surpassing the total output of new energy vehicles in all other countries .
2017, the production of new energy vehicles in China was 860,000, the world's largest, surpassing the total output of new energy vehicles in all other countries .
2017, the Chinese government best new released electric vehicle manufacturing standards is now better then Europe standard.
China's electric car manufacturing technology has is now at a world leading level,
From 2016 start, China Auto manufacture standard is China V standard (Same Europe V technology) 2020 years, China will use Europe VI standard, 2025 years,
China will start to reduce manufacture Petrol fuel Autos,
With the use of new energy vehicles, China's automobile factories have basically realized automation of automobile production and manufacturing.
Product series
Electric business bus 6m, 10-15 passengers, 250km
Electric coaster 6m-8m, 19-31passengers, 250km
City electric bus 8.9m, 25seats+43passengers, 232km (this one undergoing Mexico homologation test for certification)
See the attachment for detailed parameters.
5. City electric bus 12m, 26seats+80passengers, 387km
City electric coach 11m, 24-49seats, 295km
City electric double deck tourist bus 12.4m, 29+1+49seats, 250km
Airport electric bus 14m, 120seats, 200km
intelligent charging block technology with slow/fast charging models
Cooperation mode
A. Turn Key mode:
We will help you to establish an assembly factory, provide the automobile parts for assembling and detailed technology assistance, until you master all required technologies totally.
All the fees are provided by your side. Your side take 100% shareholding of the plant.
B. Joint Venture mode:
We invest key equipment, technology, management, etc, as well as credit line; while you provide land, workshop building and necessary liquidity.
Three parties will take share holding the manufacturer, ADI and you.
Joint venture company's management should be according to incorporated company. ( It is strongly recommanded for developing countries)
Operation mode
What can we supply
A. Design of the factory production line.
B. Key equipment supply of auto production line.
C. Technology support, guidance and transfer of auto assembly/production.
D. Staff training.
E. Auto production management.
F: Provide Intelligent public transport management systerm Intelligent public transport
Standard bus line
Simble line:
Partner Requirements of Joint Venture Term
A. Fund: Have strong economic strength, with investment capital over 1 million USD.
( At least not less than 0.5 million; Not including land, plant workshop, ... )
B. Workshop: Over 3000 square meter workshop, and over 10000 square meters land.
C. Market channel: have car sales channel (sales network) or car garage for remanufacturing second-hand car, or related with the car businesses.
D. Import tariff policy: gap of import tariff between auto spare part CKD and CBU shall be at least 30-35% ( for example, import tariff on CBU term is 35%, CKD term must be 5% or free)
(NOTE: CBU = finished automobile; CKD = Completely Knocked down parts; SKD= Semi knocked down parts )
If your company can't meet above required economic strength, our cooperation way will arrange from trade first, and then provide Positive Create Term, step by step to develop to establish auto assemble plant.
If you can meet almost the above requirements, congratulations and please inform us ASAP.
Profit Points & Why join us
A. Best cost performance of Chinese automobile. Chinese automobiles has the best cost performance, and much strong market competitiveness in the world. (advantage about 20-30%)
B. You can save more tariffs and freight cost by importing auto CKD than CBU term.
- Compared to CBU term, the SKD/CKD term has 25-35% gap of the import duty. (Price advantage 25-35%)
- With SKD/CKD status, you can ship more units than CBU status, it will save freight cost. (Save cost 5-10%)
C. When you develop market, with 4S shop and technology supply which we provide, you can supply very nice after sale service. Spare parts trade is a new profit growth point. In general, it takes up around 20-30% of the total value. (20-30%)
D. You can use your own brand for the auto, which is an intangible assets. (Rise total value over 50%)
E. We provide technology support and credit.
China's reform and opening up to 30 years development experience, rapid development of economy, you should believe that we can cooperate successfully
Intelligent public transport
We provide more service of intelligent public transport bus,taxi and safety management system too !
Background information:China has established a perfect urban public traffic safety, including urban public transport buses, taxis, intelligent,
network management, greatly improve the efficiency, safety and reliability,This is the development trend of urban public transport management.
we may provide all service of intelligent public transport.
Intelligent bus system has effective data management and analytical capability, operational data management and analytical data management.The aim is to ensure the efficient management, planning and scheduling of daily operations, as well as to provide high quality information consulting services to the public.To provide real time system status query and historical data analysis services to the manager, support the decision maker to formulate
the policy of traffic development and the macro information analysis of the planning. This task is mainly completed by the bus information center.
If you are interested in this project, and like more information, please feel free to contact with us. we will deliver more and detail document of catalogue to you !
---