---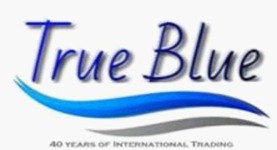 TRUE BLUE LLC is now incorporated in Nevada USA.
With Nevada Chase Bank account for safe, easy, faster USA payments processing and payments

In Australia where our company President /CEO hails from, true blue is equivalent to fair dinkum or dinky di, meaning honest or genuine.
We are Changing Our Name.
But Not Our Passion.
Companies change their names for various reasons, such as mergers and acquisitions, change of ownership, or responding to a transitioning industry landscape. Renaming a company can also serve to better reflect an organization's core benefit, services, and value proposition; a change can bring the name into alignment with the company's mission, culture, ethics and philosophy that has developed in our case for over 40 years of business.
We can't tell you how big a decision this is, or how important our brand value considerations are, however Covid 19 has changed the world and we need to change with it.
We feel we need a more global image distancing ourselves from the focus on our strong Asian name.
Our origins are in fact Australian since our founder, President and CEO is Australian by birth with strong Irish history. Our goals and focus have been airline and aircraft related business since the early 1990's being the prime mover of the reopening and operator of the Clark Airport Philippines after Volcano Mt Pinatubo caused the USA evacuation of the then Clark Airbase Philippines. In the early 2,000's we have been comprehensively involved in aircraft procurement and air freight this morphed into airfreighting and access to stocklots, plant and equipment, power stations virtually anything that needed to be shipped or airfreighted, going on 40 years now we are proud of our well placed suppliers, contacts, business associates and clients worldwide not only in Asia. The name change may seem like a small difference, but the shift is a significant one for us and denotes what sets us apart from the restrictions the word "Asian" has had on international trading more so in 2021 /22 .
But don't worry!
Though this re branding is significant to us it doesn't impact you in any way whatsoever.
All our existing offices have been effected by Covid and the instability situation in Hong Kong, all our offices are closed whilst staff work safely from home. It has been decided all the Asian Dragon offices will remain closed whilst we implement the needed changes to work within this new world norm.
We negotiating on a significant new office & showroom space in Phnom Penh, Cambodia where we have a number of ongoing projects including electric vehicles, power plant, low cost housing, True Blue Aviation and retirement resorts. The new planed showroom is in a prime location and we plan and hope to display some prefab housing our excellent electric CANDY Cars and all kinds of stocklots.
Our first new True Blue Aviation Services (TBAS) and True Blue Deals (TPD) office is to be located in the booming central business district of Phnom Penh Cambodia called BKK1.
Our parent company will be transferred and is now registered in Nevada USA as True Blue LLC where we have also opened a trading bank account with Chase Bank
Our Website will undergo a transformation and is in the planning stages.
We hope you will bear with us through the transition which we will make as painlessly as possible for our clients.
Do note all emails addresses will change also to @trueblue however all old email will still reach us .