OIL CHEMICAL TANKER FOR SALE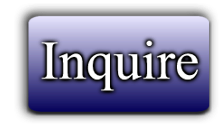 ---
OIL CHEMICAL TANKER FOR SALE
For sale below well maintained, CAP II-rated Chem/Prod Tanker,
which was built for present Owners in Germany:-
MT LEANDER
ABT 13,190 DWAT ON ABT 8,36M
BLT 3/1999 BY LINDENAU SHIPYARD, GERMANY
CLASS: DNV-GL +100 A5 E CHEMICAL TANKER TYPE 2 / OIL TANKER COLL(1) ERS ESP, +MC E AUT INERT
SS+DD PASSED 7/2016 (INCL. CAP-II) - SS DUE 07/2021, DD DUE 7/2019
DIM: 145.61/138.98 X 19.60 X 10.65M
GT: 8,085 GT
10 CARGO TANKS - ABT 14,477 CBM CAP (98PCT, EXCL. SLOP) + 1X173 CBM
SLOPTANK HEATING BY HEAT EXCHANGER - MAX +65DC (MAINTAINED) EPOXY COATED CARGOTANKS (INTERLINE 904),
5 GRADES - SBT - DOUBLEHULL
PUMPS (ALL IN CBM/H): CARGO: 10X230 + 1X100 (ALL DEEPWELL)
BALLAST: 2X300 CBM/HSCREW
VAPOUR RETURN SYSTEM, IGS FITTED (AIR PRODUCTS NITROGEN GENERATOR, 1580 CBM/HR),
FIXED TANK CLEANING MACHINES
M/E: MAK 9M32 – 4,200 KW AT 600 RPM / WARTSILA LIPS CPP
AUX: 2X 1,150 KVA WARTSILA 6L20 + 640 KW SIEMENS SHAFTGEN.
ROLLS ROYCE BOW THRUSTER 550 KW
5T CRANES (CENTRE)
SPEED/CONS: ABT 12KN ON 13T BALL/LADEN, ABT 14KN ON 17/18T BALL/LADEN (IF380) (DETS ABT + WOG)
NOTE:
-----------
- The Vessel passed s.s.+d.d. 07/2016 when also gone through an extensive
CAP-II programme with best possible result/rating of '1'
- Owners inviting best o/r offers after inspection
- the vessel is regularly Trading Cont-Med where can easily be inspected
Next inspectable:-
ETB Immingham: 04.12.2018 at 16:15 (confirmed by VTS)
ETS Immingham: 05.12.2018 at 16:45 (AGW)
ETA Rotterdam: 06.12.2018 at 10:00 UTC+1 (AGW, WP)
We would like to point out that these owners are known to maintain their vessels
to extraordinary high standards and have a l w a y s managed to
obtain prices well above 'market-levels' in all their sales in the past and also the condition
of the LEANDER will easily stand comparison to much younger tonnage.
Therefore we would definitely recommend to inspect vessel first!
BUNKERING TANKER FOR SALE
MT URLA 1
TURKISH FLAG
1,646 DWT ON 4.24 M
BLT 2009 INDIA
CLASS ABS OIL TANKER UNRESTRICTED NAV - NO ICE CLASS
SS/DD DUE 2/2019
FLASH POINT>60 °C
LOA/B/D 63.60/12.02/5.80 M
GRT/NT 934/688
12 CARGO TANKS
2 SEGREGATIONS
COILED MILD STEEL – THERMAL OIL
CARGO TANKS NOT COATED - BALLAST TANKS COATED EPOXY
CARGO CAP (%98) 1,431 CBM + 68 CBM SLOPS
CARGO PUMPS 3X200 CBM SCREW TYPE
ME 2 X 373 KW CUMMINS
AUX 2 X 283 KW CUMMINS
ABT 10 KNOTS ON ABT 3TS
DOUBLE HULL
BOW TRUSTER 100 KW
-ALL DETS ARE ABT AND W.O.G.-
TRADING WITHIN MARMARA SEA ON BUNKERING SERVICE.
FAIRLY PROMPT CFREE POSSIBLE.
VERY WELL MAINTAINED - REALISTIC SELLERS
#serk
---