FOTO STOCK INTIMISSiMI CALZEDONIA /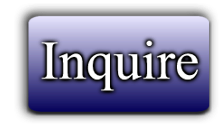 Catalog #102954
Catagory:
Apparel/Fabrics
--
Garments
Dragon's Price: .76 EUR
Date Added: December 21, 2018 05:59
Quantity: 604884
Page Views: 0
---
FOTO STOCK INTIMISSiMI CALZEDONIA /
Group Calzedonia linea Swimwear & Beachwear
WOMAN + MAN, for collections to 2016;
Total of 604,884 pieces.
The sale of this stock has many sales restrictions (see black list countries attached and in the agreement attached)
Attached some photos + detail.
New goods, in original packaging and Grade "A"
Offer valid unless sold.
Super Stock Price: EURO 0.76/per each 1 pc. – EXW EU
For take all only and we give free shipment ASWP
Total all 5 containers see list attached
1- Container no 1 = 68.445 pcs
2- Container no 2 = 159.331 pcs
3- Container no 3 = 108.992 pcs
4- Container no 4 = 113.233 pcs
5- Container no 5 = 154.883 pcs
Total : 604.884 pcs
---