Brand JACK & JONES Details Picture Blazer Top & Bottom Set Total Qty: 26,330 Pcs bangladesh jan 3 19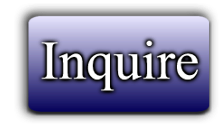 ---
Brand JACK & JONES Details Picture Blazer Top & Bottom Set Total Qty: 26,330 Pcs bangladesh jan 3 19

Note; that this label is from the original buyer. All the labels on the products had been made under the authorization of the brand name owner. No release letter will be available. Buyers have to confirm by themselves if this label can be imported and sold it in your respective countries. Also confirm prior to purchase that the import and reselling of any products will not lead to trademark, copyright or registered brand infringement or any other legal issues.
**All due diligence is the responsibility of the respective parties.
Please find attached for Buyer Cancellation Ready Garment Stock Lot. With
mentioned all of details as bellow body mail your reference. If have your
requirements or more information we will be provide you after get your reply
with conformed the order accordingly,
Please Note: We should be delivering the Ready stock Garment Goods within
very short time, From Your Received Purchase Order TT or L/C at sight date accordingly.
Made For USA
Packing Details with FOB Price Jack & Jones USA Market & Spec
Men's Matt Black Suit
Fabrication: 75% Poly and 25% Viscose
Complete Suit FOB Price $ 21.50 Set
BLAZER
SIZE
46
48
50
52
TOTAL
QUANTITY
445
1760
2399
3086
7690
Only Blazer FOB Price $ 14.25 Pcs
TROUSER
SIZE
30
32
34
36
TOTAL
QUANTITY
1050
2700
3400
3800
10950
Only Trouser FOB Price $ 8.75 Pcs
Men's Harry Blazer
Fabrication: 55% Linen and 45% Cotton
BLAZER
SIZE
46
48
50
52
TOTAL
QUANTITY
445
1760
2399
3086
7690
Only Blazer FOB Price $ 14.25 Pcs
Total Qty: 26330 Pcs
---