WORKSHOP Ladies Knit Hoodie-Original for USA Market-FOB China jan 4 19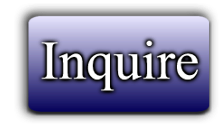 ---
20190104 WORKSHOP Ladies Knit Hoodie-Original for USA Market-FOB China jan 4 19
20190104 WORKSHOP Ladies Knit Hoodie-Original for USA Market-FOB China
cancelled shipment.Original Packed and with full labelling.
Total quantity =16000pcs,Pls see the packing list for the size/color
breakdown
Colors:3 as photos
Fabric:68%polyester/30%Cotton/2%Spandex
Price:US$4.99 FOB China to take them all.( extra cost will be calculated if
need to change labelling)
Pls take a quick review about our Business Process,If not clear or any
comments,Pls Feedback to us.thanks
1) Clients Intersted in our offers.
2) Preparing Samples for Clients Reviewing the Quality.
3) Sample Quality approved and Business Continue.
4) Deposit Requested to Reserve the goods. (Bulk inspection against approved
sample quality can be taken if necessory during this period.)
5) Start to prepare the shipment once Deposit ready
6) Get final Packing list,And Balance Payment done based on final quantity
will be delivered.
7) Delivering the shipment.
---