VVIP Aircraft available for ACMI lease Or Purchase lineage_1000_A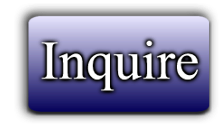 ---
VVIP
Aircraft available for
ACMI lease
Or
Purchase
Lineage_1000_A
VVIP Aircraft
YOM 2013
Passenger Capacity - 19
Range - 3700 NM
Cabin Measurements -
Height - 2M
Width - 2.43M
Length - 25.7M
General -
Experience ultimate luxury in the Lineage 1000, which offers the vast space of an ultra-large jet with fice distinct privacy zones for as many as 19 people. The different zones can be outlined as work centers and meeting spaces, or for gathering dining and sleep, with seclusion for VIP ́s. Two private lavatories, a Stan-up shower complete this restorative environment.
Cabin Equipment -
Iridium Aircell Telephone In-Flight Phone System Power Outlets (115V/60HZ) 10 CD Multi CD player
3* Audio Auxiliary Inputs (for iPod)
Data Port
Cabin Wi-If
High Speed Internet Access (864 kbps)
13 Speaker Cabin Surround Sound System Headsets – Noise Cancelling
3* CD/DVD players
Airshow 4000
4* 17 Inch LCD screens (1*32 Inch LCD)
Full Gallery and Wet Bar
2 Convenction Oven + Microwave Oven
Ice drawer
Espresso machine
Refrigerator or wine chiller
Touchscreen monitor for master control of cabin systems
Avionics -
Honeywell Primus EPIC containing:
• Epice software LOAD 25.5.0.1
• CPDLC –ATN B1 capability
• Selcal capability
• Standard avionics meet all requirements for global operations
• Fly-by-wire flight controls: roll, pitch, yaw
• Category II approach certified
• Dual Cursor Control Devices (CCD)
• RNP AR 0.3
• Enhanced Ground Proximity Warning System (EGPWS)
• Windshear detection system
• Runway Awareness and Advisory System (RAAS)
• Dual FMS, including Worldwide databse capability, vertical glide path mode, coupled
LNAV/VNAV and LPV capability
• Communication Mngmt Function
• ACARS with 3rd VHF modes
• Class 2 Electronic Flight Bag
• 2n dRadio Altimeter System
• Dual Multifunctional Control and Display Unit (MCDU)
• Smart Probes
• Dual HF and VHF Systems
ACMI QUESTIONARE
This information is required in order to better provide you with an expeditious and competitive quote, the more you can answer the faster and more accurately we can quote:
1) When would the proposed lease commence:
2) Aircraft Type:
3) How many of each aircraft type/s are required to start the operation:
4) Type of Lease required:
5) Lease Duration:
6) Guaranteed monthly aircraft utilization in Hours:
7) Monthly aircraft Cycles:
8) Schedule of Operations:
9) Base of Operations:
10) Proposed Route:
11) Is this a "start-up" carrier or carriers "existing" operation:
A) If Existing, what type/s of aircraft are currently listed on the AOC?
B) If Startup, do you have your own AOC, or whose AOC are you proposing to utilize?
12) Are you a Broker, mandated agent or End user:
13) Details of Funding:
A. Have funds been budgeted and allocated for this Project:
B. Proof of Funds is required, are you able to provide proof of funds for this project once aircraft is accepted:
---