Casing Rotator+Drilling Augers +Casing- Set-Japan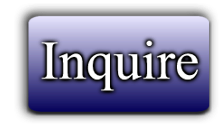 ---
Casing Rotator+Drilling Augers +Casing- Set- Japan
We have following unit on offer from Japan.
Please consider and reply.
Complete Set of Casing Rotator Machine + 2 units of Auger Drilling Machines with screws and shafts + 32m Casing
Casing rotating Machine, Model: CAM-80HD-1380, 1999yr , Maker: Sanwa Kiko Japan, Casing Rotation: 7.7rpm, Casing Tulk: 13.3tfm
Max Casing Dia: 1.38m, Motors: 2 x Motors- Dowmax ME1900 x 2, Hydraulic Power Unit Attached
Used and located in Japan/working condition
Hydraulic Auger Drilling Machine with leader+ 16m Screw and Shaft
Model: PAS 60HR, Maker: Sanwa Kiko Japan, 1995yr, hydrualic power unit is common with Casing Augar Machine.
3 Axel Electric Augar Drilling Machine
Model: NSC60E, Maker: Nisshin Shoji Japan., 22kw x 2 motors electric power units, Tulk:1745 to 2635, weight: 4.5t
32 Meter Casing (1.4m Dia)
Specification is enclosed in PDF file.
POA
---