Food Supplement products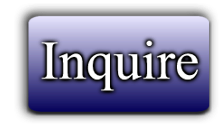 ---
Our associates factory in China provide Private label service for supplement products, Please allow me introduce some of our products and services here.
A) Our factory produce Food Supplement products Such as
-------Vitamins
-------Minerals
-------Joint Supplement
-------Amino Acids
-------Omega 3
-------Herbal Extracting
-------Fish Oils
-------Co Q10
-------Glutathione
-------Preworkout
We also a service provider of the follow items
1, Service Ⅰ---- OEM
Supplement OEM is one of our main service . Our company have GMP factory and provide a competitive price .
2, Service Ⅱ---- Private Label
We have the capability for private labeling supplements, bottling, shipping, We know how important your brand is and we can help you Provide custom solution for your business.
3,Service Ⅲ---- stock of Dietary supplement
4,Service Ⅳ--- Contract Manufacturing
Our aim is to meet customer needs across products and services that require the very highest standards of manufacturing quality and technical performance.
So if you are looking for a nutritional supplement supplier, with the experience and knowledge to support Each step of Developing your brand PLEASE CONTACT US . We can offer support services than many other suppliers! We Help You Build and Grow a Successful Business.
---