RABARAMA ARTIST COOPERATION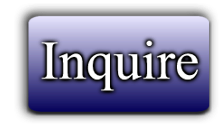 ---
RABARAMA ARTIST COOPERATION
Dear colleagues and companies
We like to inform that we started a collaboration with the Italian artist Paola Epifani alias Rabarama.
We have some of her best realizations available and it's a pleasure for us to share the catalogue
from which you can admire and choose among the wonders created by Rabarama.
Rabarama creates sculptures and paintings with men, women or hybrid creatures; she experiences
and realizes the terracotta works, painted bronzes, fascinating unique pieces of marble,
glass and rare stones, resin inclusions, monotypes in silicone resin.
Rabarama currently lives and works Italy, manages her own career and collaborates internationally
with important art galleries in France, Holland, Belgium, England, Turkey, Switzerland and the United States.
If you may be interested in her artworks we remain at your complete disposal and we will connect you with our supplier who is direct
---