An opportunity like this comes alone once in a life time ..... We are seeking a JV cash investor $50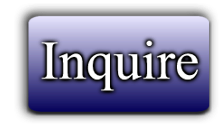 ---
Fresh milk importation and distribution Manila, agreements in place with one of Asia,s largest producers;
This project is ready to implement after a small amount of local logistics is carried out and capable cold foods distributors are signed up .
7/11 and Mercury Drug Stores have already agreed to handle the product ......
We are in final stages to implement the importation of fresh milk into the Philippines where the massive market is insatiable.
No company in Asia is more suitable to provide an affordable product more then Meiji milk Thailand (Japan owned and managed)
Meiji milk vastly dominates all other brands in Thailand and several neighboring countries because of its affordable pricing , excellent taste and eye catching bottling and labeling.
Asian Dragon Corp , will bring this fantastic opportunity to the millions of Philippinos that are yet to see fresh milk in local stores ....
An opportunity like this comes alone once in a life time ..... We are seeking a JV cash investor $500,000 to $2,000,000 needed IMMEDIATLY !!!!
Our first shipments were being discussed in detail when our local Philippine partner and intended distributor, canceled due to illness of the managing partner and CEO. The project was ready to implement with massive potential profits.
POur Thailand office is established to handle and oversee the the Thai export requirements , our Philippines company is established in Subic Export Zone for the importation, still some leg work no needs to be undertaken.
Investment required little as $500,000 to start small, however up to $2 Million (aprox) to establish a large scale importation business that has little or no competition. Capital includes endorsements from the countries major basketball team and Manny Pacquiao the Philippines famed boxer and politician.
There is very little fresh milk in Philippines mostly milk sold in stores is UHT and on taste testing almost all subjects preferred fresh milk over the UHT and powdered types currently on the market . It,s very difficult to buy fresh milk in the Philippines, most of the milk in the supermarkets is of the long life variety imported from Australia or New Zealand. It costs between 100 and 150pesos per litre.
This project has incredible potential, 7/11 and major stores a have all expressed intent to carry the product . The Mayor of Manila is interested to start a school children,s fresh milk program .
Cold store is available in Subic and distribution companies are available.. Shipping is only 4/5 days and the milk now enjoys a 21 to 30 day shelf life provided temperatures are kept constant. There has never been a better time to implement this project .
Cow milk forms the basis of all types of dairy products. People have been drinking it since 6,000-8,000 BC. Earlier, milk and other dairy products were consumed only by the wealthy people. However, with time, it came to be within reach of the poor people as well. In the beginning of 5th century A.D, the milk of both sheep and cow came to be prized. It was in 14th century that cow's milk began to be more popular than the sheep. In the early part of the 17th century, dairy cows were brought into America from Europe. Milk is rich in a number of nutrients, which make it a highly health beneficial food.
We bring you the health benefits of cow's milk, in the lines below.
Health Benefits Of Drinking Cow's Milk
Cow's milk is highly rich in calcium content. Calcium is essential for the growth and development of bones. It joins with phosphorous to form calcium phosphate, which is an integral element of hydroxyapatite, which in turn provides structure and strength to the bones.
The calcium present in cow's milk has several other advantages as well. It helps in protecting the colon cells from the chemicals that cause cancer. It is preventive against the migraine headaches and also reduces the PMS symptoms at the time of the luteal phase of the menstrual cycle.
Calcium is beneficial in preventing obesity amongst children. It also helps overweight adults to weight, especially around the midsection.
The calcium present in milk helps in oxidation of body fat and thus, decreases the secretion of parathyroid hormone. Hence, the level of this hormone is maintained at a low rate.
Calcium is highly beneficial against breast cancer. It also plays an integral role in blood clotting, muscle contraction, blood pressure regulation and cell membrane function.
Cow's milk contains the high-quality protein in rich quantity, which is of great importance to the body.
Milk can prove extremely helpful in fighting against gout, which is a common type of arthritis.
Cow's milk contains riboflavin (vitamin B2) and vitamin B12. Both the vitamins are functional in the production of energy for the body. The vitamins are also functional in cardiovascular protection.
Vitamin B12 plays a significant role in the production of red blood cells. Further, it prevents anemia and helps in the full development of nerve cells. Besides, it boosts the cells to metabolize carbohydrate, fat and protein.
Cow's milk contains iodine in rich quantity, which is an integral component of the thyroid hormones triidothyronine and thyroxine.
The vitamin A present in cow's milk is necessary for the growth and development of epithelial and mucosal tissues. These tissues protect the body against toxins and invading organisms. Shortage of vitamin A leads to several diseases, like frequent cold, ear infections, rheumatoid arthritis and others.
One cup of cow's milk provides 10.8% of the daily body's need for potassium. Potassium is required for the contraction of muscles, including the heart and is also necessary for nerve transmission.
Milk, being rich in calcium and potassium, prevents the formation of kidney stones in the body.
With the cost of living soaring beyond the reach of millions, the Government needs to urgently work out a national policy on food and nutrition with one of the main goals being to make people aware of how to get nutritious food at affordable prices.
To start at the beginning is a good place to start, and the Government needs to take a major initiative to consider low to no import tax on fresh milk and we believe this can be achieved as we have close and strong connectivity with the Governors and Mayors leagues of the Philippines.
We intend to deliver Meiji,s affordable , "Tastiness, Enjoyment, Health and Reassurance" We can work to raise the profile of the Meiji brand in the Philippines and establish it as a trusted brand beloved and supported by millions of Philippinos as it already is by millions of people around the world.
A unsurpassed market for feeding babies (one year old and up ) and school kids many kids in Philippines do not know what milk is !!!
Part of our plan is to set up a visual live cow milking travelling display to travel the country putting on live shows on TV such as the extremely popular ,Eat Buliga, , shopping malls and schools
1
Wait until your child is 1-year-old. According to Dr. B.D. Schmitt, MD, at C.S. Mott,s Children,s Hospital, fresh milk, or whole cow,s milk should not be given to babies before 12 months of age due to increased risks such as iron deficiency anemia and allergies.
2
Pour one part whole milk with two parts formula or breast milk in a sippy cup. Mix well. You may have to start out with smaller amounts of milk if your baby does not like the taste.
3
Increase the amount of whole milk every couple of days. By the end of the week there should be no formula or breast milk remaining in the bottle.
Food Introduction
4
Mix rice or oatmeal baby cereal in a bowl with warm whole milk until it is the consistency of soup. It should be more milk than cereal.
5
Feed your baby spoonfuls of the cereal mixture at meal time or as a treat. Avoid flavored oatmeal or cereal because you want your baby to learn to like the taste of the milk and not the sugar in the cereal.
6
Increase the amount of milk daily until you are spoon feeding your baby only milk. Transfer the milk into a sippy cup.
Tips & Warnings
Try warming the milk so that it has the same temperature as formula or breast milk.
If you warm the milk, remember to check the temperature just as you would with formula.
Your baby,s stomach cannot digest cow,s milk before 1 year of age.
Breast milk and formula have important vitamins that are missing in cow,s milk that your baby needs needs to develop properly. It is important that you refrain from giving your baby cow,s milk before 1 year of age.
Read more: http://www.ehow.com/how_5694613_start-baby-fresh-milk.html#ixzz31NZqOg2w
For Sour Milk
The milk,s gone sour! But there,s no need to throw it out.
http://www.wikihow.com/Use-Sour-Milk
Surprisingly, there are many uses for spoiled milk that don,t involve pouring it down the drain.
You can use Sour milk in any recipe that calls for buttermilk like cake, pancakes, waffles, biscuits, etc.
Other uses
Though sour milk can be delicious in baked goods, desserts (think custards and cheesecakes), eggs and casseroles, there are many other uses for it that don,t involve food.
Beauty. Sour milk is a common ingredient in facial masks. It,s great for the skin — making it smoother and giving it a more even, consistent color. Place sour milk all over the face, let sit, then rinse off with milk (strange, I know), followed by a final rinsing of water.
Pets. Use sour milk for pet food — make dog or cat biscuits or feed it to hens once it,s curdled (you can sit it outside in the sun to speed up this process).
Home and garden. Pour it around plants to keep deer away, put it at the base of rosebushes to help them grow or even pour sour milk over silver and let sit overnight to make it shine.
As you can see, there are many uses for milk that has spoiled, so next time think twice before pouring it down the drain!
Interesting facts
https://answers.yahoo.com/question/index;_ylt=A0SO80iqB29TVHQAOBNXNyoA;_ylu=X3oDMTEzdWhoZGVmBHNlYwNzcgRwb3MDMQRjb2xvA2dxMQR2dGlkA1NNRTM4OV8x?qid=20090320213135AA9pHiT
http://www.philippinesplus.com/2013/04/29/in-the-philippines-got-carabao-milk/
http://www.farmersguardian.com/shows-and-sales/events/dairy-event-2009-uk-importing-one-million-litres-of-fresh-milk-a-day-rabdf/27784.article
---