Remington Washerless Concrete Drive Pins............Closeout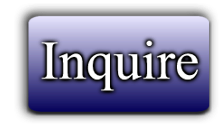 ---
Remington Washerless Concrete Drive Pins............Closeout
Remington high quality Concrete Drive Pins provide consistent and reliable Performance in concrete, block, masonry, and steel applications.
Pins are interchangable with any brand Powder Actuated Gun icluding Ramset and Hilti. 100 pins per retail box. Sizes available include 1/2,,
3/4,, 1 1/2,, 2 1/2, & 3,. All with anchors w/o washers. All product is UPC coded.
Quantity: 1,000 boxes of each size pin
MSRP,s: 1/2,--$9.99 per box of 100
3/4,--$10.99 per box of 100
1 1/2,--$12.99 per box of 100
2 1/2,--$13.99 per box of 100
3, --$14.99 per box of 100
Remington Concrete Drive Pins
Pin Size Stock # UPC
1/2, 58046 0 43593 58046 7
3/4, 58047 0 43593 58047 4
1 1/2, 58050 0 43593 58050 4
2 1/2, 58052 0 43593 58052 8
3, 58053 0 43593 58053 5
Your Cost:$3.00 per box of 100 Drive Pins
Pallets:6
Total Weight of 6 Pallets:6,500 Lbs
FOB Idaho
---