shipyard cooperation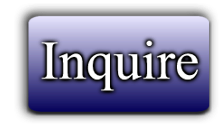 ---
Shipyard cooperation
Total Area 250,000 square meters
Closed area 50,000 square meters
Semi Closed Area 20,000 square meters
sleighs 300 x 60 meters (Home Docking)
150 x 45 meters (small sled)
stone Pool 250 x 50 meters
infrastructure Capacity 60,000 tons / year of steel processing
Shipbuilding 360,000 DWT
cranes 25 (Gantry, roof, tower, portal)
10 (mobile, forklift, pallet truck)
projects
2nd NB033 900 TEU Container Vessel
Was delivered
3rd NB034 900 TEU Container Vessel
Continues
4th NB035 900 TEU Container Vessel
Continues
NB036 30,000 dwt chemical tanker
Continues
UM Shipyard, one of Turkey,s first third generation and modern shipyards, which are based on one hour away from the Gulf of Izmit Istanbul continues its activities in the field metrekare,lik 200,000.Shipyard covered 50,000 square meters, it has a semi-covered area of ​​20,000 square meters.
Production workshop is equipped with modern infrastructure with fully automated panel lines and profile.
he main crane with a lifting capacity of 510 tons and 360 meters long, 60 meters from the main building as well as a sled, a toboggan in length than is available at 150 meters x 30 meters.
In 2008, ongoing construction at 40 meters and 270 meters at the rate of activity in the neck also are planned to go into the pool.
business strategy,
Corporate success; knowledgeable, experienced, and believes that his work was a profession he reached with employees motivated UM Sea, personnel through continuous investment, aiming to increase employee satisfaction to the highest point. To this end, it has won the Human Resources policies and strategies oluştuş vision has identified and mission.
UM sea of people is being adopted as the most important resource, exhibiting exemplary people behavior to engage in activities that will lead to the institution of the vision that we work and adds value is seen as a goal. We have to reach the vision,
work center solutions such as establishing close relations with employees,
Fair and trustworthy management style of the company to spread,
Creating learning organizations,
A Human Resources Policy will prepare workers for the future
to determine,
The Company,s management and employees to create a bridge between,
Existing employees and aims to become the preferred company to work for those candidates.
UM Sea, kaynaştırıp common goal of all employees in line with the above value ,of cooperation, the forces, aims to achieve its goals with philosophy. happy with the realization of this objective, peaceful and facing the future with confidence, take part in the ownership of the business and the employees always develop community will be a source of great happiness for us.
Adress : Sepetlipınar, 41275 Başiskele/Kocaeli
Turkey/gölcuk:
Reasons for sale
of the economic crisis in 2009
tax dept
to employees payables
so the shipyard was icralık
pricing is as follows
Please note near pricing is
118 islands - 6 parcel, 119 islands - 3 parcel, 425 Başiskele island parcels 1 and 2 is in the border town of 1/100 scale development plan based on the above structure is not significant,
1-118 island parcel No. 6 of the 2350/2400 real value of the shares: 2,846,713.20 per-d,Or,
2-119 island No. 3 parcel of real value: 968,295.00 per-d,Or,
3-425 island No. 1 parcel of real value: 701,694.00 per-d,Or,
4-425 island No. 2 parcel of real value: 751,671.00 TL dir
5-457-propellant that is held on the parcel;
Construction class 4 that 2.941,50m2 like steel construction or shop, 150m2 like administrative building, structure class 3B, the structure class has 1.937,36m2 like warehouse buildings with 3, the structure of the depreciation has been determined as 10% of the collected value of existing buildings 3442458 and 25-per parcel value is the total value of 6,160,000.00 TL: TL 9,602,458.25
6-458 construction class on parcels 3D 59,20m2 like guard building construction class has 106m2 like transformer building in 3D, try it) the depreciation was determined to be 5% of the total value of the existing buildings 119,556.65 TL parcel value 1,620,000 00-TL and total value: 1,739,556. 65-TL.
7-2932 class structure on the parcel within 4 9685m2 like steel construction shipbuilding hall, 2,200 m2 additional building, structure class 4, class structure with 4 2618.00 m2 vessel equipped building, structure class from 3543 m2 warehouse building, class 2-storey building with a total of 1792.00 m2 administrative building 3D building, building class 3B 892.00 m2 dining hall, 361.61 m2 3 dressing rooms of the class structure, class structure with 3D 111,50 m2 education building, structure class 3B with 125.80 m2 office building, construction class 2 a total of 175.50 m2 in the old transformer building structures class of 3D in the 4B 500-ton crane containing 6664.50 m2 ship building has space structure taking into account the depreciation characteristics and ages will be deducted by 15%, the business value of these buildings collected: TL 18,118,342.03 d, the value of the parcel: a total of 24,440,000.00 TL: 42,558,342.03-TL.
Treasury of class structure in the core area of ​​4 m2 slipway and jetty area 16250.00, 4900.00 m2, which is located in a building class 4 3 s sled and pier area. The share of attention on aging and wear characteristics of the structure will be deducted 15% of the total value of building work on the land with the treasure-Buhala 15,032,091.21 €.
Also shipyard during construction and invisible such as electrical / wiring, plumbing, communications etc. within the framework of the present fair value in other invisible items with infrastructure costs are evaluated as 1,000,000 TL like additional amount worth is invested.
Schlick in real estate with real estate-6 turbine sandblasting facility, Kranendonk automatic profile cutting robots, Esab-Overhead bridge type single-minded MMP welding line machine, Esab-two head submerged arc welding unit, Esab-4 headed LAE1250 corner submerged arc welding unit, Esab-Teierex TXB 9200 oxyfuel cutting unit, Esab Suparex SX P3 8500-2006 CNC plasma cutting machine, Niederland SBPV 500 Hydraulic presses 500 tons, Abuse - 5-ton overhead crane, 3 Abus 10 ton overhead crane, 3 Abus 12.5-ton ceiling winch, 2 Abus 20 ton overhead crane, 8-ton gantry cranes, 10 boards, lighting tesitat of 1600 kVA health Transformer, 500 ton Gantry crane is to be sold machines and the securities to appreciate the other equipment 9,910,498.50 TL.
All of the above mentioned land is in the municipality of Başiskele can benefit from municipal services, as well as infrastructure, water and roads. electricity, sewage, is available in all structures associated with communication, transportation facilities are good, geological aspects of soil properties which allow the construction of economic construction, is the region where it resides in the position they were industrial in 1/1000 scale zoning plan ,Şuyulandınl have, been found to be zoned parcels.
\
The shipyard value by being made to identify all taşınmazlann experts as a whole;
TL 37,488,373.20 have land values
TL 36,712,448.14 building values ​​have
9,910,498.50 per-machine installations and equipment costs
TL 1,000,000.00, including other investment expenses
Total: TL 85,111,319.84 was also put up for sale.
Valuation: 85,111,319.84 TL
KDV rate: 18%
---