STOCKLOT OF "FOOTBALLS"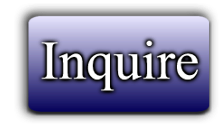 ---
STOCKLOT OF "FOOTBALLS"
W161226 FOOTBALLS- PVC material printed with cartoon designs of Toy Story, Frozen, Cars. Specification #5 & #3. Packing: Each PC in a PP bag, 50 pcs (#5) in a carton (45x38x36 cm/0.06156 cbm/2.174 cuft). And. 28 pcs (#3) in a carton (30x22x20 cm/0.0132 cbm/0.47 cuft).
Q'ty: 30,000 pcs each of #3 & #5
FOB US$2.89/PC (#3), 2.70/PC (#5)
懸倎屇.雨/旋酟芯.弟
Note; that this label is from the original buyer. All the labels on the products had been made under the authorization of the brand name owner. No release letter will be available. Buyers have to confirm by themselves if this label can be imported and sold it in your respective countries. Also confirm prior to purchase that the import and reselling of any products will not lead to trademark, copyright or registered brand infringement or any other legal issues.
---