BACK!!!Colo Manor & Whispering Palms Reports-47units Monrovia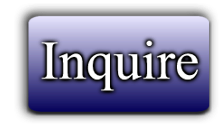 ---
BACK!!!
Colo Manor & Whispering Palms Reports-47units Monrovia
FELL OUT AGAIN BUYER COULD NOT PERFORM TO SELLERS LIKING!!!
Attached please find a current rent roll and 2016 operating numbers for our two Monrovia properties that total 47 units.
Please review and prepare your best and final offer.
We have received multiple offers at or above $10.5 million net of commissions. Important terms, other than the highest price, are as follows:
Escrow period to be 180 days or less, subject to seller retaining a right to notify buyer of an earlier close, with 30 days notice. Seller agrees that in no instance shall escrow period be less than 90 days.
Due diligence period to expire 10 days from the effective date of contract.
Earnest money deposit of $500,000 to become nonrefundable after due diligence period and removal of all contingencies, to be passed through to seller and credited towards purchase price. Seller to deliver marketable grant deed into escrow at time of nonrefundable deposit pass through.
Title and escrow companies to be seller,s choice.
Submit list of specific due diligence items that will be needed with contract.
It is important that buyer provide proof of funds
---