THAILAND BANGKOK --- Investment commercial Hotels in the center of the hot spot of the city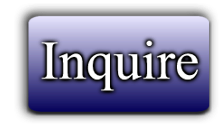 ---
THAILAND BANGKOK --- Investment commercial Hotels in the center of the hot spot of the city
Investor seeking hotels and building to be renovated in Hotels in Bangkok
An International Hotel Group is seeking to invest in Bangkok to develop there hotel network in trendy and touristique place in the city to attract younger tourists.
Please find below a little summary of the most important requirements.
- property of 4000m2 - 6000m2 (in best case open spaces on each floor)
- Location Bangkok in lively area, with food stalls, little local shops, public transport is a plus (The real Bangkok!)
If the building doesn,t has a hotel licence yet, the following criteria need to be fulfilled:
- 1 parking lot available per 120m2 space
10% of land needs to be untilled
Access to main road:
- building higher than 23m = 6m wide road leading to main road
- building lower than 23m = 3.5m wide road leading to main road
Let me know if you have something to present?
---