opportunity to buy tract at major intersection outside Austin next to new hospital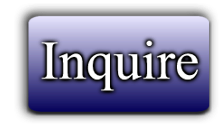 ---
Opportunity to buy tract at major intersection outside Austin next to new hospital
Opportunistic clients might want an exceptional tract of land at a major
intersection outside Austin, Texas which is next to a brand new hospital -
the largest in the county. There is an opportunity to buy the entire 1021
acre parcel for $20 million even though the attached BPO which was done a
year before the hospital opened valued the property at $43.9 million - if
they can move fast.
Marble Falls Partners owns the colored parcel shown below at the
intersection of Highway 71 (which goes east-west through Austin) and Highway
281 (which goes north-south from Dallas to San Antonio).
The largest hospital company in the state, Baylor, Scott & White Hospital
opened what is the largest hospital in the county just to the west of our
site in August 2015
THE HOSPITAL IS DOING SO WELL THAT IT IS ALREADY EXPANDING:
According to George Russell, the former Mayor of Marble Falls who was, until
last December, on the Board of Baylor Scott & White Hospital, each
department in the hospital is doing 2x to 3x what they had originally
projected. As a result, they are 1) increasing the number of doctors by 15%,
2) building another operating room, 3) buying another CT-Scan, 4) providing
chemotherapy treatments and 5) as the next phase, building a cancer
treatment center in a new building adjacent to our entrance road.
There is a real shortage of apartment buildings in the area. Apartment
occupancies in Marble Falls are very high (98.5%) which have an average age
of 20 years! All the apartments built since 2005 are 100% occupied with
waiting lists. The advent of the Baylor, Scott & White Hospital next to this
site makes the property ideal for multi-family development.
The existing inventory of apartments in Marble Falls is so old and
unattractive that many renters prefer to rent houses (and a two bedroom
house built in the 1960s would cost about $1,200 per month). The newer
apartments are being rented at around $900 for a one bedroom and $1,200 for
a two bedroom apartment. I would imagine that a new, attractive apartments
near the hospital would get a very large percentage of the renters overall
in Marble Falls and almost all of the demand from doctors, nurses,
administrators and staff at Baylor, Scott & White Hospital.
6-May-14
6-Jun-16
Year Built
Alta Vista
693-5632
99%
No answer
1985
Creekside
693-1100
90%
100%
1984
Stony Ridge
693-1100
90%
100%
1984
Highview Retirement
693-5818
100%
100%
1985
Marble Falls Duplexes
693-1100
90%
100%
1998
Southwest Village
798-8259
92%
98%
1998
Turtle Creek
798-8259
100%
96%
1998
Gateway Meadows
693-9977
Not surveyed
100%
1998
Cottages @ Gateway
693-9977
Not surveyed
100%
1999
Claremont Duplexes
693-1100
90%
90%
2001
River Crest
693-4711
95%
100%
2002
Highland Oaks
693-0460
98%
100%
2003
Vistas
798-8171
99%
95%
2004
Ridgemont Village
798-2700
100%
100%
2005
Oak Creek Townhomes
693-9800
100%
100%
2013
Facing West
The 1,000+ direct and indirect jobs being created at the hospital is a
strong driver for housing demand.
There are also excellent opportunities to develop single family housing,
assisted living facilities, skilled nursing facilities, Alzheimers/Memory
Care facilities, pharmacies, and a hotel next to the hospital.
The zoning map for our 1,000 acres is shown below and if you look at the
attached file called Conceptual Master Plan Zoning you will see that there
Are several sites designated for multi-family in addition to more than 700
acres for single family.
There is also the opportunity to step into another multi-family developer,s
shoes who had gone through the HUD process up to the stage of getting a
letter of invitation for a non-recourse HUD 221(d)(4) loan for market rate
housing (a copy of which is attached) but unfortunately his equity investor
fell out before he could purchase the property from us. This provides 90%
loan-to-value non-recourse loans from the government at very cheap rates
I have enclosed some information about his plans based on a 7.4 acre site
they were planning to build near the Highway 281 entrance (which has a
higher traffic count than Highway 71 and which some people think will be the
next major north-south corridor through Texas like I-35). He had done the
application through Love Funding and they would undoubtedly require that the
appraisal which that developer had gotten (also attached) be updated but if
you liked their site and plans it could probably be a very fast easy
transition if you wanted 221(d)(4) money.
I have enclosed the original feasibility study the City did regarding the
hospital which was undoubtedly one of the factors motivating Baylor, Scott &
White to buy the land and build there. While that 2006 study is very dated,
demand has only gotten greater. The hospital sits on the border of Llano and
Burnett Counties. Llano is the oldest county in Texas and Burnett is the
18th oldest county. I have also enclosed their projections about the jobs
impact - more than 1,000 direct and indirect jobs.
The growth of businesses going west from Austin along Highway 71 has
stimulated a number of rapidly growing developments on and around Highway
71. Many of the employees at the Baylor, Scott & White Hospital commute from
a long distance away and we met several commuting from Sweetwater. Obviously
housing near the hospital would be much more attractive to people working
there than the developments miles away.
In addition to residential developers attracted to our property, Harvard
Investments is doing a mixed use development just south of the Highway 71 /
281 intersection which will have 700 homesites on 240 acres. Unlike that
site, we have City water and sewer already onsite.
As Austin,s sprawls to the west along the lakes, this is the next major
intersection to get developed. The City of Marble Falls is very eager to see
this intersection get developed and is far easier to work with than a city
like Austin is.
Please let me know if you have any questions.
---