Lower Price Autographed Pepsi Emblem official Soccer Ball usa aug 16 17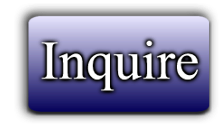 ---
Lower Price Autographed Pepsi Emblem official Soccer Ball usa aug 16 17
Please when replying do not modify the subject of this message.
If you want to be removed from this mailing list, please reply to
Autographed BY FAMOUS PLAYERS Soccer Balls
PLAYERS AUTOGRAPH
DAVID BECKHAM ENGLAND
FRANCISCO PALENCIA MEXICO
RAMON MORALES MEXICO
EDGAR DAVIDS HOLAND
GERARDO TORRADO MEXICO
OSCAR PEREZ MEXICO
ROBERTO CARLOS BRAZIL
JUAN SEBASTIAN VERNON ARGENTINA
EMMANUEL PETIT FRANCE
JOAHAN RODRIGUEZ MEXICO
CUAUHTEMOC BLANCO MEXICO
JAVIER AGUIRRE MEXICO
RIVALDO BRAZIL
JERED BORGETTI MEXICO
ALBERTO GARCIA ASPE MEXICO
GIANLUIGE BUFFON ITALY
OSVALDO SANCHEZ MEXICO
RAFAEL MARQUEZ MEXICO
16,000 units
THIS BALLS COME DEFLATED.
200 BOXES
Made in India
balls are size #4
80 balls/ box
18 PALLETS
UPC coded #7502032356092
Ball Material composition:
55% PVC plastic
25% latex
20% cotton
FOB: TX
PRICE PER UNIT TAKE ALL
REDUCED PRICE $1.99 PER UNIT..
http://www.ebay.com/itm/3-Pepsi-Cola-Size-4-Soccer-Balls-W-Printed-Signatures-Of-Assorted-Leagues-/201923991601
http://www.ebay.it/itm/192131264987
http://www.ebay.ie/itm/192131264987
---