Business opportunity DEALS.com Cambodia based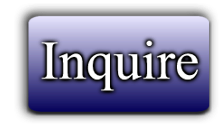 ---
Business opportunity DEALS.com Cambodia based
Business opportunity DEALS.com Cambodia based
Business opportunity DEALS.com
Stage #1. Phnom Penh Cambodia based
Stage #2. Reopen Subic economic Zone showroom.
We have only a week or less to secure this amazing stock lot opportunity.
We have extensive experience in this industry and retailing in Asia.
A ROCK SOLID OPPORTUNITY FOR QUICK & SERIOUS INVESTOR/S
In recent years Cambodia has moved closer to lower-middle-income status through resounding economic growth.
This has been driven by solid performances in garment manufacture, tourism, paddy and milled rice and construction.
ADI has relocated its HQ from Thailand to Cambodia but also wishes to open a retail outlet for a niche market.
Studies show substantial potential returns.
We have just received the below offer which is incredible but very time sensitive
50,000,000 pieces of liquidated stocks .
See attached 10 x 40 ft containers the landed cost to us will be around $0.25 per item tax paid
The average sale price will be minimum $1.00 up to $50.00 so after rent and expenses and assuming all sold with one year the potential profit is staggering .
These are all highly salable low cost / budget items that suit the Phnom Penh market exactly.
We have located a suitable property on 5 year lease in central shopping district . RUSH !!!!
ADI has literally wasted months in discussions with investment bankers and lenders in an effort to raise capital for a importation proposal, at the end of the day all had a catch or wanted some form of upfront fees or payment meaning there is a 99% risk their offers of finance are fake.
Since our project is set to roll and only lacks the capital to purchase initial stocks we have decided on a different approach .
We have watched the emergence of Crowdfunding which has allowed entrepreneurs the ability to get their business ideas financed easier than ever.
Crowdfunding is far from easy however and entrepreneurs need to know what they,re doing.
It used to be the case that credit cards,family,friends,bank loans and personal savings were the most popular ways to fund a business startup and with the most detailed of business plans an entrepreneur could pitch Venture Capital firms and Angel Investors for funding. This is now all changing as more and more entrepreneurs are turning to the latest option for startups--Crowdfunding.
How It Works
1. Invest
Invest in a specific project.
2. Relax
We collect returns generated from your investment and pay any expenses.
3. Get Paid
You reap the rewards when we distribute the income from your investment.
Done well the benefits can be enormous to us the project owner and you the investor .
In the first 12 months the first ten (10) investors can expect 100% ROI the 2nd 12 months 100% return on their investment and from there on in retain the % of the business for 5 years.
Stage 2 investors can also expect 100% ROI the 2nd 12 months 100% return on their investment and from there on in retain the % of the business for 5 years.
After just 50% of their investment the investors are welcome to visit us we would like to pay for one person's international air tickets (economy) or deduct the cost of economy should you travel Business or first class to & from our Phnom Penh office plus you will enjoy two night stay at the beautiful http://www.patio-hotel.com/
We of course should know that we have enough backers on board to fund the percentage of our goal before we launch the campaign.
So initial investments will be placed into escrow for total security and safety until the trigger amount is reached.
This will be the first 10 investors
First ten (10) investors within this month you can just remit 50% of payment into escrow and balance after visiting us or you can of course invest 100% so we can start even sooner .
FIRST TEN BLOCKS OF SHARES is $35,000 per block an investor is welcome to purchase as many blocks as he wishes this first 10 blocks represents 50% of the project so each block earns 5% for 5 years after full ROI in first year.
SECOND TEN BLOCKS OF SHARES (will be offered only if necessary) to purchase large ongoing stocklots, establish a low cost housing display center, lease a suitable 2,000 sq mtr warehouse and set up franchises around Cambodia is $50,000 per block and represents 20% of the project of course more expensive and lesser return as the first stage will be well underway so zero risk at all. Each block earns 3 % for 5 years after full ROI in first 2 years.
Any individual or company can purchase as many Blocks of shares as they wish .
Have a look at the attached .

---