2018 Trident and solar stations available exclusivity available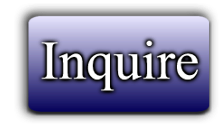 ---
Exclusivity for 2018 Trident and solar stations available
Exclusivity for 2018 Trident and solar stations available
DONT MISS THE E-CAR REVOLUTION
2018 Trident and solar stations available for Exclusivity in Middle east, sth America, Asia, Africa county by country ...
We seek investors for Cambodia and Philippines for large assembly and mass promotion required $500,000 minimum 40% Joint venture
Please note Brazil is No longer available
We can process EC for Europe and DOT for USA with minimum order 100 units
2018 Trident and solar stations available for Exclusivity
Middle east, sth America, Asian , Africa county by country
http://asiandragonintl.com/asp/search.asp?PicPage=1&Misc=Trident%20
2018 Trident tricar and solar waiting stations with LED advertising and free cellular phone charging
Creates solar power awareness .
New 2018 Trident Taxi .
We have redesigned our interior and the mega taxi can now seat 6 in rear and one extra up front if steering is made LHD or RHD rather then center
Please do consider this unique opportunity to get in on the ground floor with these super low cost fully electric in a city taxi tricars !!
Trident Tricars is 100% wholly owned by Asian Dragon International
Both rear seats can be bench type to seat 6
What are the requirements to become a Trident distributor?
Like any reputable and established brand, Asian Dragon,s Trident tricars has identified specific criteria which will help us locate and maintain key markets for the various Trident models. This includes advertising/marketing strategies, business development plans, signage, floor layout and space.
How much does it cost to become a Trident distributor?
PROMO Entire country exclusivity slashed from $25,000 down to only $10,000 with an order of minimum 6 units until June 30th 2018
Our Exclusive Distributorship Package for country exclusivity and includes, but is not limited to promotional brochures and posters and T-Shirts, baseball caps and other promo gear as available at the time. These will be shipped after payment for your exclusivity has been received. (visit the Franchising Page for details)
What are the spare parts requirements I must maintain?
To be able to offer excellent support services to your clients and Trident owners we require that you offer spare parts supply a minimum of six (6) days a week average hours 9 to 5, parts/accessories shipments and service updates and manuals will be automatically added to your ongoing orders and will average 5 % of the value of your unit orders. We include 2% free fast moving parts with each vehicle. Notice not included in Dealership package.
How much space does Trident Worldwide require for the actual distributorship facility?
You should meet the minimum square footage requirements for your facility of 1000 sq ft. This includes display areas, parts and service support areas.
What about franchise fees? What is the cost? How frequently do I have to renew?
Trident distributorship are permitted to offer franchises within their territory. There is no set franchise fee so the distributor may charge what they believe is reasonable, Asian Dragon International will not share in these fees, however we require that the master dealership registers the franchises. Sub dealerships and franchises are bound by the terms of the master distributor,s agreement and also MUST provide spare parts service.
From the time I submit my complete application, how long will it take to know if I am approved or not? How will I know?
What the final status is? Although each case is different, once your completed application has been received by us (which includes original signed documents and background information requested), you should usually know within 48 hours, if your application has been approved Trident Worldwide will be in contact with you by email. Delay maybe due to our requesting an already existing applicant to take up his ,First right of refusal, If not taken up within the prescribed time , usually 7 days, your application will be processed.
2018 Trident and solar stations;
Both the Philippine & Cambodian Government has expressed solid interest in our projects, however this will require establishment of several sample vehicles and solar stations and a assembly plant .
We need a JV partner small investment $250,000 for each site.
The partner will enjoy 60% return of profits until ROI is realized then drop to 40% for the life of the project .
Please note we are not seeking any form of loans just a genuine, serious RWA investor .....
We will establish a marketing office and a small number of strategically placed solar charging stations and display vehicles in Subic economic zone Philippines and Phnom Penh Cambodia. Our 2018 electric taxi is shipped CKD and will create low cost skilled employment whilst allowing very minimal or duty free importation. Asian Development bank earlier expressed serious interest in 25,000 units for metro manila in an effort to phase out the smoke belching two stroke local tricycles that account for 30% of manila,s choking smog.
Electric trikes only make sense combined with free solar charging stations due to high cost of power however what both locations enjoy is abundant sunshine. So the projects must work hand in hand
2018 electric bike and scooter plug in solar station
FREE POWER
FROM
The 2016 ADI SOLAR Transport Shelter provides shade from the sun, a shield from the rain, and a safe evening light from its LED lamps.
Lighted shelters improve riders, sense of safety after dark and make it easier for Trike and jeepney operators to see waiting patrons at night.
The above model is our lowest cost shelter ADIGS-shelter-021 US $ 2,875 / Piece FOB
If we could only capture the Sun ...... We can !!!!
To some people, this technology alone would seem to be not very transformative. It might even seems trivial, but the idea behind it is by no means trivial. The idea here is, of course, not just putting the solar panel in a bus shelter, but to embed renewable sources of energy in everyday devices/places.
This idea is very powerful because most forms of renewable energy such as solar is readily accessible almost anywhere. So if you want to light up a street in the middle of a desert, you can do that. We need to exploit this and start using renewable energy everywhere we can.
After all we can only gain from this! What is there to lose, and wouldn,t you rather want a bright future with clean energy ?
Below is the ADIGS- Bus stop-036
US $ 5,268
ABOVE ADIGS-DB0317 US $ 4,333.00
ADIGS-Trike, jeepney or Bus stop-015 US $ 5,766.00
ADIGS- Bus stop-024 US $ 5,500
---