is It Time You Made Some Profit?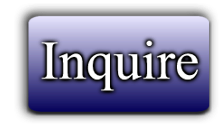 ---
Is It Time You Made Some Profit?
IS IT TIME YOU MADE SOME PROFITS?
Investment for Profit is never easy but we suggest these "Business Opportunities" are worth considering.
For Instance
"A Hotel and Restaurant for Cruising or as a Static Unit in the right spot"
,African Queen,
Beautifully converted to a Hotel with 10 cabins sleeping 15 and private owners area. Top Deck is a Galley, Restaurant and Bar. She is presently in Upper Thames doing cruises and has reasonable bookings for this summer. Can be immediately transferred anywhere and would do well going in to the lucrative Bed and Breakfast Business easily run by a couple. Price less than £450k but discuss.
****************************
A BED AND BREAKFAST PROSPECT?
The "La Seine" sleeps 40 in various Cabin sizes. Could be refurbished and altered to
"Up graded" for mid or higher quality.
Would do well in a major city "as is" and of course could be moved to "where the business is,.
Top Deck has a Glass roofed Café/bar area (to convert)
Price is good at around £199,000 (Boat moored on the Seine)
**********************************
THE ABSOLUTE LATEST IN HOLIDAY HOMES NEW ,TINY FLOAT, LODGES - choice of 6 designs.
From A Studio to 2 Bedroom - Sleep Six and even an Office.
AND ALL LESS THAN £110K DELIVERED MOST UK by Road
Or SHIP ANYWHERE.
Unique New LONG LIFE built in Holland – Floats from Walcon Marine, UK
Ideal as Holiday Homes to let, B&Bs or City Apartments for City Businessmen
Tiny One - Family
Tiny Blue
---