South America on FOB Basis only 30'' line pipe 400,000ft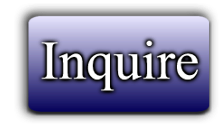 ---
30,, line pipe 400,000ft South America on FOB Basis only
We can develop for sale the enclosed and attached Pipeline, originally it was going to be used for Oil Transport Pipe line. Quantity 400,000 feet / 122 Kilometres / 75 Miles / 42,000 Tons.
Price is USD $428 per Metric Tonne, FOB Cartagena Port, Colombia. The pipe has FBE and TLP on the OD. Wall Thickness is 0.625,, / Weight per foot is 196 pounds / Pipe is LSAW longitudinally submerged ARC weld, straight seams. FOB Basis only and subject to prior sale.
The specification of manufacture was X-65M PSL-2, LSAW.
Mill is Yulong (China). Manufactured in 2013.
From Cancelled projects.
---