STOCKLOT OF "TRICK TOYS"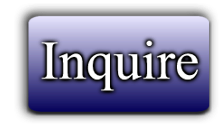 Catalog #96205
Catagory:
Toys
Dragon's Price: .45 USD
Date Added: June 08, 2018 05:58
Page Views: 1
---
STOCKLOT OF "TRICK TOYS"
P180419-1 TRICK TOYS- plastic. Such as "Vampire tooth", "Snaggletooth", "Bleeding eyes", "Dog shit" & "Whoopee cushion". Each piece in a blister card package, or, PP bag packed with header card.
Q'ty: 110,000 pcs
FOB US$0.29/PC
P180419-2 ACTION FIGURES- plastic. Special force soldier figures with weapons. Movable head, arm, leg. Each PC with accessories packed in a blister card.
Q'ty: 50,000 pcs
FOB US$0.45/PC 遞婖.宇
---