953 tdw singledecker for sale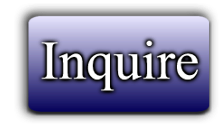 ---
Under NEW Ownership and Management fully controlled by this office with inspection and delivery Rotterdam area.
TBN – boxshaped singledecker
953 tdw on 3.7 m loaded
Built 1978 JadewerftGermany
Lloyds class
Gt/nt 674/366
Dims 57.70 x 10.0 mtrs
1 hold – originally not boxed – box sides installed 2012 – steel floor
1357/1288 cbm gr/bl – 1 hatch mac gregor – 27 teu – gearless
Cement flanges installed 2015 – vessel carried grain and bulk cement cargoes till last week before delivery to current owners
Mirrlees Blackstone 469 hp at 750 rpm
9 knots on ABT 2 ts gasoil day
Previous owners well maintained the vessel and spend a lot of maintenance and repairs during the last 5 years.
Invoices and reports available during inspection!
Best offers invited
Inspection and delivery Rotterdam
Vessel to be found in a very good condition
Complete history of maintenance and repairs of the last years is available and can be seen during inspection.
---