container house hotel / motel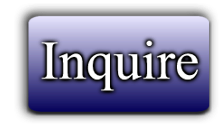 Catalog #97195
Catagory:
Housing
Dragon's Price:
CONTACT US
Date Added: July 20, 2018 00:41
Page Views: 1
---
Container house hotel / motel
Our suppliers factory has more then 15 years experience in designing and manufacturing container houses with CE, ISO, BV, SGS, SAA certification.
1. As for the size the size of 6*2.4*2.6m.
2. It's ok to build three stories high, however the bottom steel frame needs to be thickened, and the cost will increase. So we recommend to you that it is more economical to build two stories.
3. The balcony is ok.
4. We can provide a complete bathroom, air conditioning and water heaters all CE approved.
5. Considering the local weather, we will use PU as the thermal insulation material. Its thermal insualtion is the best. Our house is strong enough to protect the strong gales. Don't worry about it.
6. Our house is highly prefabricated, and most of the house structure has been completed in the factory. From the perspective of production period and on-site assembly time, it can definitely catch up with the opening even november.
7. Do you know your budget? We have different grades of products. The price varies greatly. We can recommend the suitable product according to your budget.
Here I attached some projects we have made for container hotels
Any other questions, free to contact us.
---