AGUA BENDITA - Premium Resort Wear and Swimwear Collection ​# 1 in the world in swimwear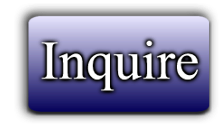 ---
II
AGUA BENDITA - Premium Resort Wear and Swimwear Collection ​# 1 in the world in swimwear
# 1 in the world in swimwear
Agua Bendita was founded in 2003 by Colombian designers and friends, Catalina and Mariana.The swimwear brand stands out with exclusive and colorful European fabrics which are then carefully handcrafted by Colombian artisans resulting in a unique bikini and monokini swimsuits. The "Bendita girl" is blessed! Agua Bendita is coveted by women around the world and expanded their collection with clothing pieces that are sexy, unique and comfortable!
Currently AGUA BLENDITA has presence in many countries of the world: https://aguabendita.com/point-of-sales/
We are fortunate to have such a prestigious brand at prices wayyyyyyyy below the cost of production.
I invite you to see the attached file with the styles and categor ies inventory or for the purchase of ALL the stock.
All inventory is FIRST QUALITY
The bikinies are MIX & MATCH
Price EXW Warehouse Miami.
---