250 pax AWB Offer AWB3731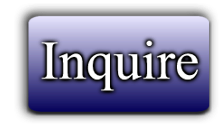 ---
250 pax AWB Offer AWB3731
Please find the following 250 pax AWB offer below and attached:
Type : Accommodation Pontoon for 250 men
DWT : 14,000 mt on 5.2m draft
Built : 10/1993 Daewoo Shipbuilding, Korea
Class : Korean Registry (KR), SS/DD due 9/18 which could be
extended or renewed
GRT / NRT : 9,277/2,783
LOA / LBP : 115m / 113.8m
Breadth/Depth : 32.16 / 7.5m
Accommodation : 250 people
Mooring system : 8-point Anchor Winches
Crane : 25 ton at 51m 250mt Crawler Crane
Attached are her full specs and pictures taken in early August.
This AWB is offered at her owner's price of only US$ 2,5 Million . She is lying in the Southern Atlantic and is manned 24/7 by a maintenance crew.
We are able to deliver her World Wide by our 65 TBP Towing Tug.
If this unit is of interest to you, please revert with your written request for further info.
All details given in good faith but without guarantee
---