M8633 pierre cardin Mens Fancy Polos india oct 9 18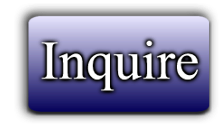 Catalog #99559
Catagory:
Apparel/Fabrics
--
Garments
Dragon's Price: 2.99 USD
Date Added: October 10, 2018 01:12
Quantity: 52764
Page Views: 1
---
M8633 pierre cardin Mens Fancy Polos india oct 9 18
Note; that this label is from the original buyer. All the labels on the products had been made under the authorization of the brand name owner. No release letter will be available. Buyers have to confirm by themselves if this label can be imported and sold it in your respective countries. Also confirm prior to purchase that the import and reselling of any products will not lead to trademark, copyright or registered brand infringement or any other legal issues.
M8633 pierre cardin Mens Fancy Polos
Style Code : M8633
Item Name : Mens Fancy Polos
Quantity : 52764 pcs
Sizes : S M L XL XXL XXXL
No of Colours : 6 Options
No of Styles : 1 Style
Label : pierre cardin
Price : USD 2.99 per pc
Fabric Details : 96% Cotton 4% Polyester Knitted Grindled Yarn 165
GSM
Style Description : Mens grindled yarn polo. Short sleeve.
Embroidery at pocket position. Flat knit rib collar and sleeve cuff. Side
slit with twill tape.
---