STOCKLOT OF "FOLDABLE STRAINER BOARDS"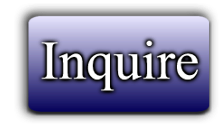 Catalog #99615
Catagory:
Clearance/Liquidations
Dragon's Price: 1.99 USD
Date Added: October 11, 2018 21:17
Quantity: 35000
Page Views: 1
---
STOCKLOT OF "FOLDABLE STRAINER BOARDS"
P181010 FOLDABLE STRAINER BOARDS- PP material, 2 pcs/set. Lightweight & durable. Folding design makes it easy to strain ingredient, and, also can be used as a cutting board. Two pieces in a pack (Large: 47.5x26.7 x0.5 cm. Small: 31.8x16.8x0.5 cm). Each set wrapped with color waist card. Two colors of yellow & blue.
Q'ty: 35,000 sets
FOB US$1.99/set 遞嘯
---