SST 400 -TURBINE 50 MEGAWATTS NEW COGENERATION NEVER USED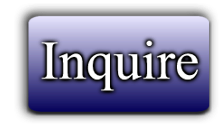 ---
SST 400 -TURBINE 50 MEGAWATTS NEW COGENERATION NEVER USED
New Price is USD2.5 million as is where is
SIEMENS 50MWh condensing reducer turbines with extraction. THREE UNITS. Technical data of the steam turbine:
Manufacturer: Siemens - Model: SST-400
Guaranteed power: 50,000 KW Live steam pressure: 94.00 bar (a) Live steam temperature: 518.00 oC Live steam flow: 189.02 t / h Intake thermal load flow: 647,752,638 kJ / h A3 outlet pressure: 17.581 bar (a) A3 outlet flow: 13,490 t / h A3 thermal load flow: 40,812,646 kJ / h A2 outlet pressure: 7.292 bar (a) Outlet flow A2: 18.50 t / h A2 thermal load flow 52,704,650 kJ / h A1 inlet pressure: 1.181 bar (a) Outlet flow A1: 14.54 t / h A1 thermal load flow: 37,296,554 kJ / h Exhaust pressure: 0.107 bar (a) Turbine rotation: 6,415.4 rpm Speed ??Reducer technical data
Manufacturer: ZANINI REK - Model: TA-83nL Guaranteed power: 53,570 KW Service Factor: 1.1 (over Pe) Input speed: 6,415.4 rpm Output speed: 1800 rpm Effective exchange: 284.2kN.m / @ 1800rpm
Note: If you want Siemens you can install the machines by transferring to the current buyers the guarantees and security necessary for the success of the project.
---