Jenbacher 620J- 3 Nos - Used-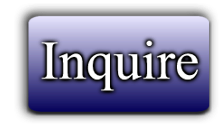 ---
Jenbacher 620J- 3 Nos - Used-
As professional inspection has been done and the generators are in good condition , the price offered 1.75 MUSD is very reasonable for all the 3 nos 620Js.
Looking forward to receiving purchase order as soon as possible as I have many buyers asking for the same units.
3 sets of Jenbacher J620 ( 50hz) -20,000 hours
FOR SALE
Jenbacher
J620 F11
3 nos
Year of manufacturing 2013
Running hours 20000 hrs
3 MW each
11KV
50 HZ
Price for 3 nos generators with auxiliaries is 1.75 M USD Ex works
Jenbacher 620 Standard scope of supply:
Complete engine base frame 1 x
Air inlet box 1 x
Gas mixer 1 x
Oil pump 1 x
Inter cooler 1 x
Coupling 1 x
Exhaust scavenging system 1 x
Complete exhaust gas manifold with
Insolation (A & B Bank) 1 x set
Jacket water pump & heat exchanger
mounted on the base frame with pipe work 1 x
Complete jacket water pre-heating system 1 x
Complete lube oil refilling system 1 x
Lube oil heat exchanger mounted to the base frame with pipe work 1 x
All engine related water, oil and exhaust piping on the engine base frame 1 x set
Electric starter motors 3 x
Main pre-chamber gas train 1 x
Maintenance platform 2 x
Alternator 1 x
Module control panel - Diane system 1 x
Complete operation & maintenance manuals, incl. spare parts book 1 x set
Set of technical docs incl. but not limited to drawings of the engine, P&I diagrams, wiring diagram, single line diagram 1 x set.
Please advise your interest
---